NOTICE: HORIZONS will have class on Monday May 25th. Please note that in no way is this a show of dis-respect for those that have served and sacrificed. As parents of an Army veteran whom has served in Afghanistan we will NEVER forget those men and women whom have given so much. With our annual recital next week it is not possible for us to cancel class. Our students will be productive throughout the evening, working hard and we will not let them forget the meaning of what Memorial Day is for.

CONGRATULATIONS TEAM EXTREME! 2015 NCA NATIONAL CHAMPIONS!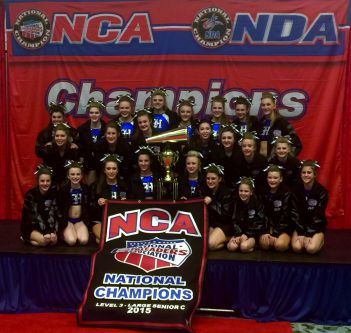 Congratulations to Team Extreme! 2014 Varsity Battle for Texas Champions AND 2014 US Finals Champions!

HORIZONS is celebrating 32 years in business!
OUR MISSION:
To provide a safe, fun, supportive and educational learning experience for every student no matter what their level of expertise. To also nourish and encourage each individuals dreams and aspirations through a positive and compassionate learning environment.