Click on Parent Portal to the left for class schedule.
CONGRATULATIONS TEAM EXTREME!
2015 NCA NATIONAL CHAMPIONS!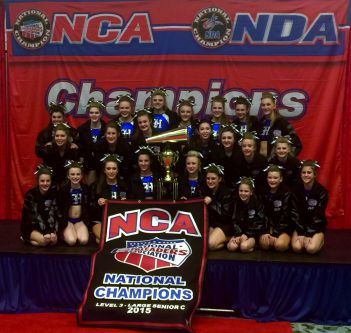 Congratulations to Team Extreme! 2014 Varsity Battle for Texas Champions AND 2014 US Finals Champions!

HORIZONS is celebrating 34 years in business!
OUR MISSION:
To provide a safe, fun, supportive and educational learning experience for every student no matter what their level of expertise. To also nourish and encourage each individuals dreams and aspirations through a positive and compassionate learning environment.